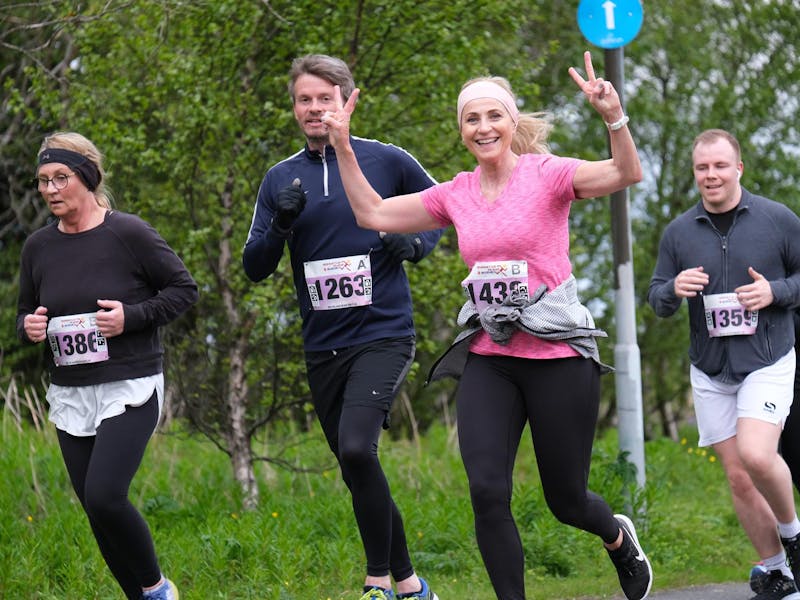 In the Suzuki Midnight Sun Run the 5K distance is the most popular one. About 1.000-1.400 participants register for the race every year.
Participants

The 5K distance is a distance for people of all ages. It is a popular distance for groups of friends and/or family members.

Registration

Registration should be done online here. It will also be possible to register on race day but then the entry fee will be higher. Click here for further information about the Suzuki Midnight Sun Run registration. 

Refreshment stations

Participants in the 5K race will be able to quench their thirst once they cross the finish line. Ölgerdin provides Gatorade drinks and water.

Toilets

Participants in the Suzuki Midnight Sun Run can use the bathrooms at Laugardalshöll sports hall (number pickup). Temporary toilets are also available at the finish area behind the Ice skating Rink.

Prizes

All participants will receive a medal at the finish line.

In the 5K race prizes are awarded to the first three men, women and non binary. The first man, woman and non-binary from each age group will also receive a prize. See further information about the prizes available in the Suzuki Midnight Sun Run here.

Timing

Timing is done by an electronic timing. Each participant gets a number with a chip that measures the time. More information here.

The course

5K participants will run a circle around the valley Laugardalur, beginning and ending their race within the valley. By this time of year Laugardalur is in full bloom. Among other things runners will pass many sports facilities in Laugardalur including Laugardalshöll Sports Hall. Also the runners will pass Laugardalsvöllur, the National stadium of Iceland (soccer and athletics) as well as one of Reykjavik's wonderful geothermal outdoor swimming pools, Laugardalslaug. The course mainly follows paths but also streets.

The course is measured by certified AIMS measurer and accredited by the Icelandic Athletic Federation.

Click here to find a map of the course.