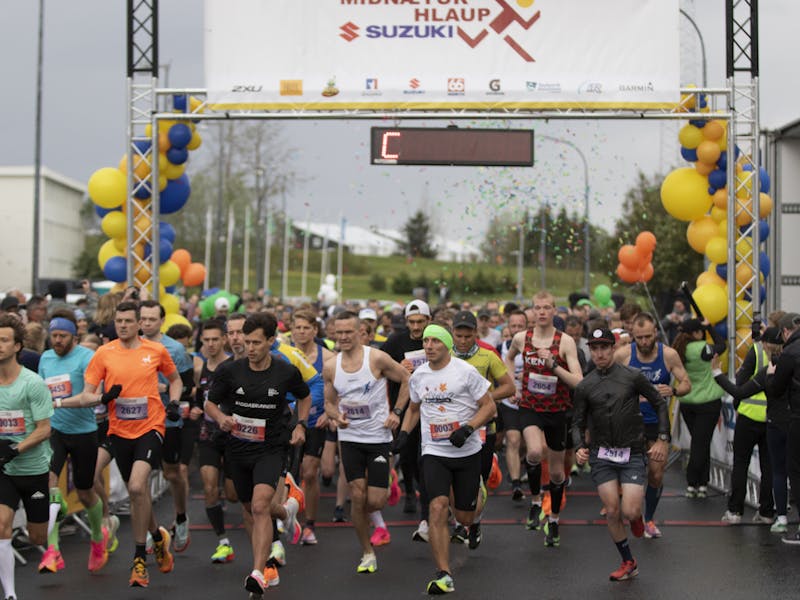 The race took place on Thursday the 22nd 2023. Like in previous years participants could choose between three distances, half marathon, 10 km and 5 km. Corsa handled the race timing with equipment from Race Results. Here below you can see the top three results in every distance and in men's and women's categories. Registrations for the non-binary category were not sufficient for it to be a competition.
Overall results can be found here, but they are subject to change in case of errors.
If you think the results are incorrect we encourage you to send us an email to info@marathon.is with as much information about your enquiry as possible that can help in solving the matter.
Half Marathon - women
1.
Jenny Harðardóttir
1:29:43
Half Marathon - men
1.
Arnar Pétursson
01:10:30
2.
Þórólfur Ingi Þórsson
01:15:16
10 km - women
1.
Íris Snorradóttir
00:38:37
2.
Fríða Þórðardóttir
00:41:17
3.
Sigríður Þóroddsdóttir
00:45:18
10 km - men
3.
Stefán Smárason
00:34:20
5 km - women
1.
Steinunn Lilja Pétursdóttir
00:20:11
5 km - men
1.
Sigurður Ragnarsson
00:15:53
3.
Birkir Gunnlaugsson
00:17:02